Fort Lauderdale Child Custody Attorney
When the parents of a minor child aren't married, either because they were never married or by way of divorce, then there are often custody hearings that occur.
This can be a challenging time for any parent, and not knowing what to expect can lead to feelings of fear and anxiety. We want to help relieve that by giving you a clear understanding of the process and how decisions are made within the Court.
Our dedicated Ft. Lauderdale child custody attorneys want you to understand exactly what options you have, and what the consequences of those actions may be, so that you can work towards the best resolution for you and your child.
Call Ft. Lauderdale Family Law today at (754) 202-0633 for a free consultation!
Determining Florida Child Custody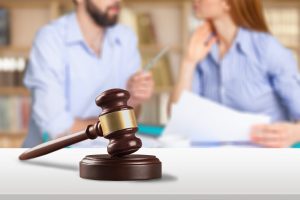 Determining child custody in the state of Florida is actually a 2 pronged concept- Parental Responsibility and Time Sharing. Parental Responsibility has to do with the decision making authority of each parent regarding the child. Typically this is a 50/50 split, with each parent having equal say in decisions. However, there can be circumstances where one parent is given the authority to make major decisions on their own. There are many reasons this may occur, with the most common being geography.
Time-sharing is how time with the child is split between the two parents. This is determined on a case by case basis. Fairness is a consideration here, but overall it is the best interest of the child that is the determining factor in any custody case.
Let's Talk- Free Consultation
We work with you to determine exactly what your goals are in this process, and help to develop a plan to accomplish them. Just like you, we want what is best for your child and will work with you to achieve that. From assisting with creating parenting plans and custody agreements to child custody modification and custody enforcement, our dedicated family law attorneys are ready to support you.
Contact us now for a no-obligation consultation from our Ft. Lauderdale Child Custody Lawyers.
Call Ft. Lauderdale Family Law today at (754) 202-0633 for a free consultation!